Our sports glasses The HAWK and The FALCON can be equipped with a wide variety of replacement lenses. Why? There is no such thing as a single lens that fits perfect for every weather. But already with two or more lenses you can cover almost every weather condition very well. The respective filter category (VLT value) shows which lens is suitable for which light and weather conditions.
What does "filter category" mean for sports glasses?
Each category is relevant for guidance and helps you finding the perfect lens for sunny or foggy conditions. The VLT value (visible light transmission) tells you how much light comes through the lens. The values ​​of light transmission are usually given in percent (%) and classified in five categories (CAT.). The higher the light transmission %, the more light comes through the lens. This is particularly important in fog, rain or when exercising at night. The lower the value, on the other hand, the less light comes through the lens. Such glasses are perfect for sunny days for example.
What categories are available for our sports glasses?
You can find an overview of the respective categories and lenses of our sports glasses in the following images:
The HAWK: With a total of six different polarized and non-polarized lenses, it is possible to equip yourself perfectly for trails in the forest or for rides on the mountain. This way you are prepared for all light and weather conditions.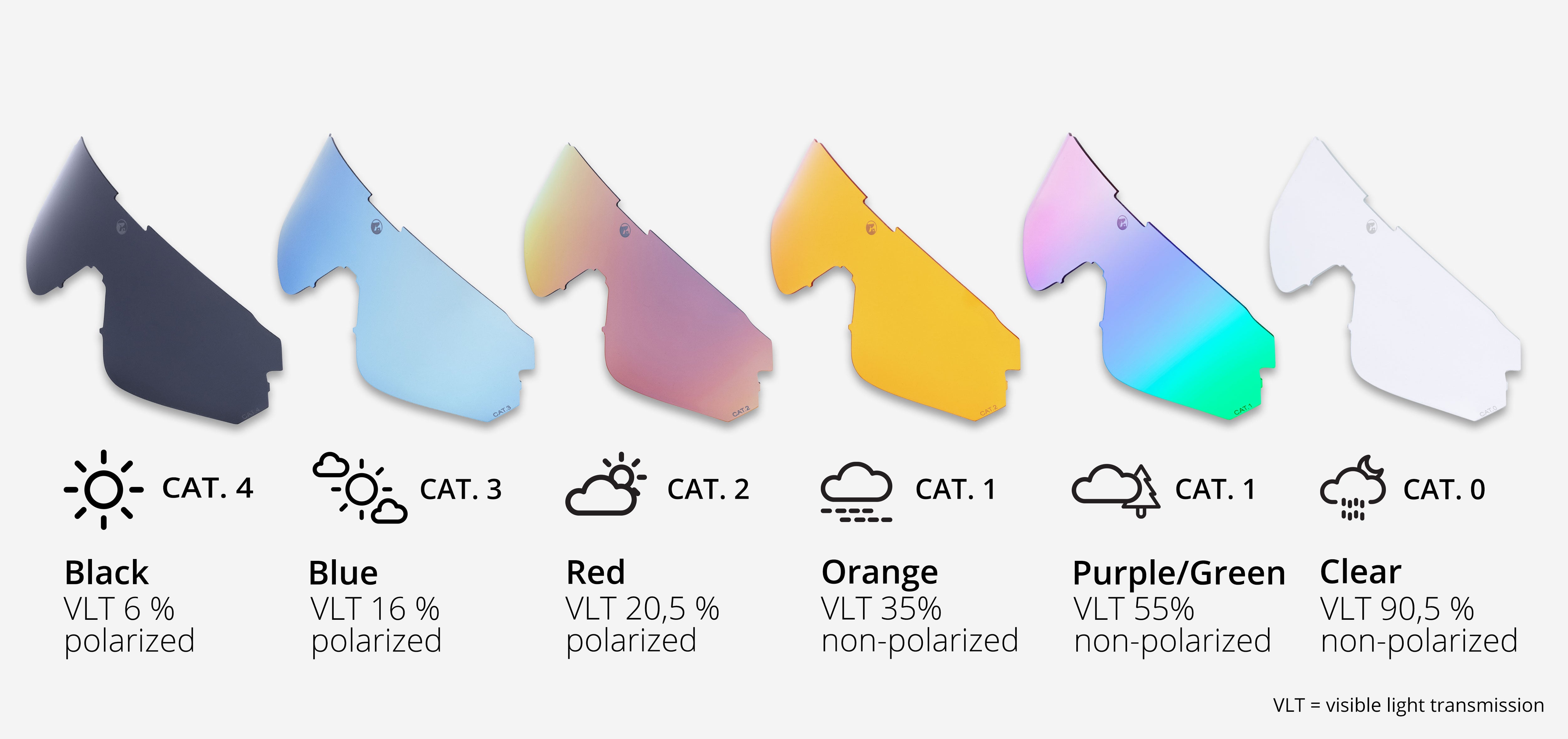 The FALCON: A total of six different lenses are available for our FALCON. From a dark lens for very sunny days on the mountain (black, CAT. 4) to a very clear lens (clear. CAT. 0) which is perfect for excursions in the rain or at night.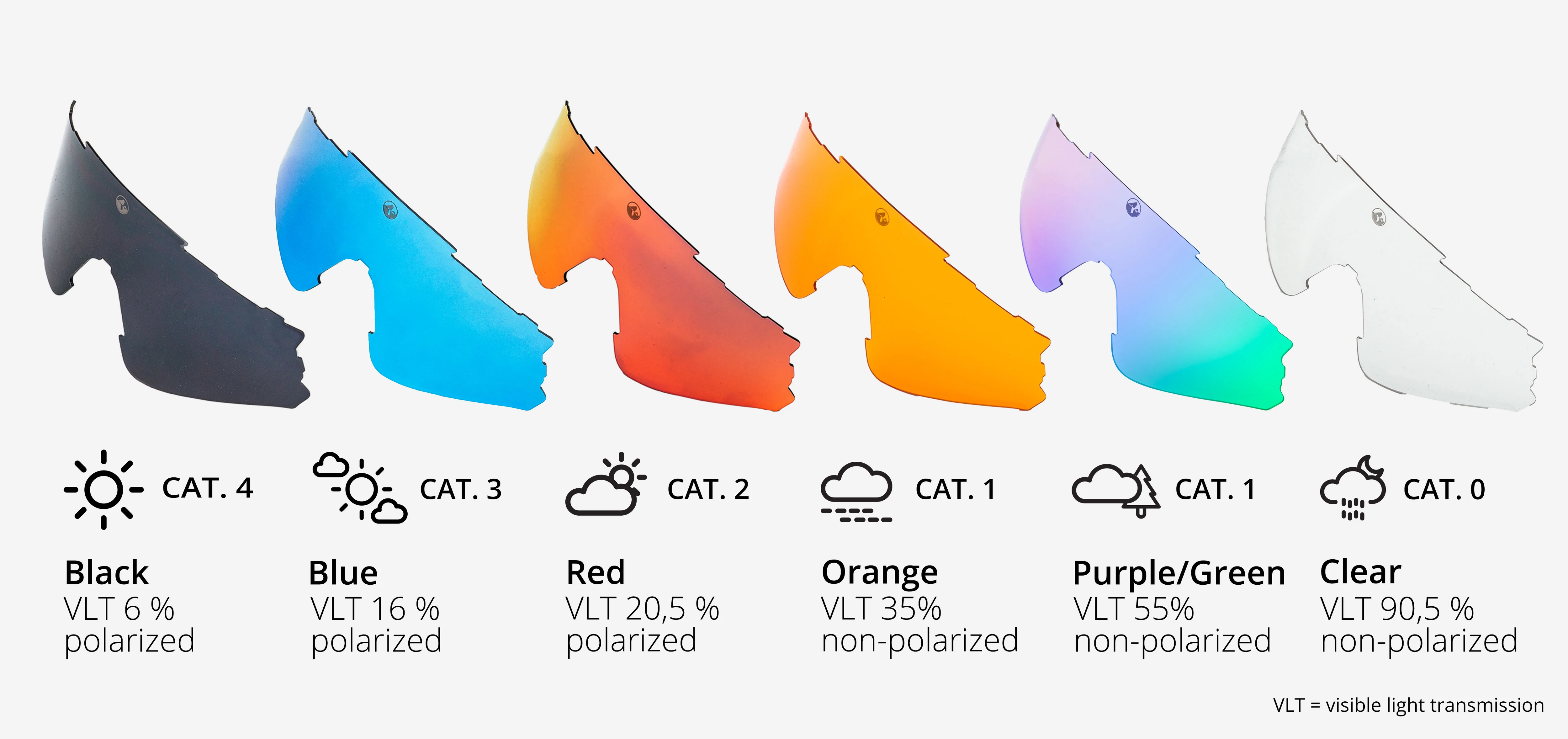 Polarized vs. Non-Polarized
Whether you choose a polarized or non-polarized lens depends primarily on the activity you are doing and the environment. But what does polarization actually mean? Light is typically scattered in all directions. When it hits a flat surface (e.g. water or snow), the reflected light then travels more or less in the same direction. When this happens, a glare is created. A polarized lens reduces this type of uncomfortable glare by filtering out these horizontal wavelengths.
So for sports with high glare, such as water activities or hiking, it is definitely advisable to choose a polarized lens. This protects your eyes and, above all, you can see contrasts much better. However, when mountain biking in the forest or driving a car, polarization is not always advisable. For example, important details or LCD displays can be harder to see. Differences in ice and snow can also be more difficult to spot.
You can find more details on this topic in our blog article: Polarized sports glasses: an overview of the advantages and disadvantages